Creative New Zealand is a Crown entity governed by the Arts Council. The council encourages, promotes and support New Zealand arts to benefit all New Zealanders. It upholds the right to artistic freedom and promotes a New Zealand identity in the arts.
Role and responsibilities
The council:
sets the strategic direction of Creative New Zealand and monitors its performance
sets the guidelines for the allocation of funding and the implementation of initiatives
establishes assessment processes for the allocation of funding
maintains relationships with other agencies and organisations.
The council must uphold the principles of:
participation, by supporting initiatives that encourage participation in the arts
access, by supporting initiatives that provide access to the arts for those that may not otherwise have the opportunity
excellence and innovation, by supporting work that develops the creative potential of artists and artforms
professionalism, by maintaining and developing a professional arts infrastructure in New Zealand
advocacy, by promoting New Zealand art and artists at home and overseas.
The council recognises:
the cultural diversity of New Zealand
in the arts, the role of Māori in arts as tangata whenua
the arts of the Pacific Island peoples of New Zealand.
For more detail read the Arts Council of New Zealand Toi Aotearoa Act 2014
More about how the council work
Māori and Pacific representation
The Council includes:
a minimum of four members with knowledge of Māori Arts, te ao Māori (a Māori world view) and tikanga Māori (Māori protocol and culture) appointed in consultation with the Minister of Māori Development
two members with knowledge of the arts, and the traditions or cultures, of the Pacific Island peoples of New Zealand, appointed in consultation with the Minister of Pacific Peoples.
Members of the Council
Caren Rangi ONZM, FCA (Chair) is of Cook Islands Māori descent and an experienced public sector governance practitioner, with a passion for Cook Islands Māori dance, music and cultural history. Caren is a qualified accountant and auditor and an experienced governance practitioner and facilitator. Caren is also board member for the Museum of New Zealand Te Papa Tongarewa, Radio New Zealand and Pacific Co-operation Broadcasting Ltd. She is also a Board director of the Cook Islands Investment Corporation in the Cook Islands, and Chair of Pacific Homecare Services. In 2018 Caren was made an Officer of the New Zealand Order of Merit for her services to governance and the Pacific community.
Michael Prentice (Deputy Chair) of Christchurch is owner and Director of Thinking Out Loud, a strategic consultancy that works with organisations and brands to help clarify and communicate their story. Michael was formerly Managing Director of the Christchurch office of strategic design consultancy Designworks, and Group Strategic Director for Strategy Design and Advertising. He has extensive managerial and commercial skills and has developed the brand and advertising strategies of some of New Zealand's most recognised brands. Michael was a member of the former Arts Board of Creative New Zealand, and joined the Arts Council in May 2014 under the Council's new unitary governance structure. He currently chairs the Council's Audit & Risk Committee. Michael also founded and chaired the trust board of contemporary dance company Black Grace, and is a former director of Auckland performing arts facilities organisation The Edge.
Bonita Bigham (Ngaruahine, Te Atiawa)
Bonita Bigham brings both artistic and governance experience to the Council. Currently completing a doctorate focusing on the revitalisation of indigenous knowledge, Bonita also brings a kete of governance experience, especially in the local government sector. She has been chair of Te Maruata, Local Government New Zealand's national collective of Māori in governance roles in local government since mid-2016 and has served on the committee since 2012.
A former South Taranaki District Councillor from 2010-2019, Bonita is Te Maruata's representative to LGNZ's National Council and LGNZ's appointee to Te Poutaunaha - The New Zealand Geographic Board. An accredited RMA commissioner, Bonita is also an iwi representative on committees at both South Taranaki and Taranaki Regional Councils. In 2022 she was elected unopposed to Taranaki Regionals Council's first Māori ward.
Bonita is committed to kaupapa Māori, including her work on her iwi's Treaty settlement work and a Taranaki-wide Māori artists' collective. She has been appointed to the Lottery Oranga Marae Committee, Te Puna - the Māori advisory committee to Taumata Arowai and the Local Government Commission. She is also a former appointee to the Taranaki Whanganui Conservation Board.
Bonita is an artist whose practice includes raranga, tāniko, instillations and papercutting. She completed her Master's in Fine Arts in 2018 and Masters in Māori Visual Arts in 2021. Her biggest cheerleaders are her husband Kevin, Mum Hinewaito and son Te Rei.
Whetū Fala
Whetū has over 30 years governance experience in contemporary Māori arts, film, and in the television sector, some of her former boards include Te Pūtahi Pāoho Māori Television Electoral College Pūtahi Pāoho Māori Television Electoral College (forerunner to Te Mātāwai), Screen Canterbury, and Women in Film & Television NZ. She is a former Deputy and Chairman of Ngā Aho Whakaari Māori Screen Guild.
Currently co-chair of Ngā Taonga Sound & Vision, director on the Board of Whakaata Māori Māori Television and the NZ Film Heritage Trust Te Puna Ataata, Whetū started her career working at TVNZ in 1988. She has produced, directed, and edited hundreds of hours of television, including drama, documentaries, reality series and short films in Aotearoa.
An advocate for Māori stories told by Māori and owned by Māori, she is the owner and company director of Fala Media established in 2007. Whetū is a widely known figure in the screen and broadcasting industries in Aotearoa and internationally, and her work has been shown in film festivals and on television, here and abroad.
In 2019 Whetū was awarded the Mana Wahine tohu by Women in Film and Television NZ and the Wairoa Māori Film Festival in recognition of her work promoting Māori culture, Te Reo Māori, Tikanga Māori and the welfare and stories of wāhine.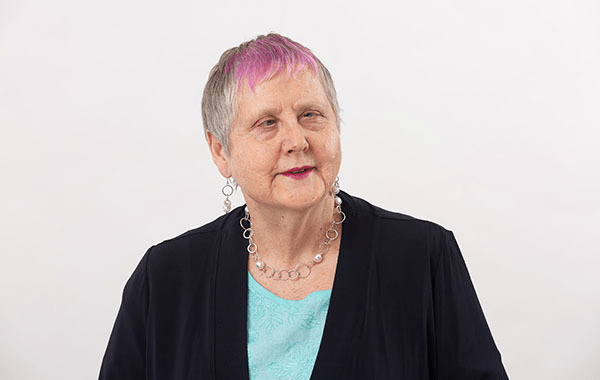 Robyn Hunt ONZM of Wellington has a background in media, the disability community, human rights and policy. She was one of the instigators of New Zealand's first disability TV series, and has won media and communications awards. She was a human rights commissioner with disability responsibility from 2002 – 2010. With many years arts involvement she has extensive arts access experience, winning the 2019 Arts Access Accolade. A writer, she co-founded Crip the Lit, a project based initiative to celebrate Deaf and disabled writers and ensure their unique voices and stories are included and valued in mainstream writing in New Zealand.
Kura Moeahu of Te Kāhui Maunga Te Āti Awa, Ngā Ruahine, Ngāti Ruanui, Ngāti Mutunga, Ngāti Tama, Taranaki-tuturu and Ngāti Toa descent, was raised in both Wainuiomata and Waiwhetu. He is the Tumu Whakarae/Principle Cultural Adviser of Parliament and often sought for his knowledge in Mātauranga Māori as well as Tikanga Maori, and is currently the Chair of Te Rūnanganui o Te Āti Awa ki te Upoko o te Ika a Maui. Kura is also Chair of the Harbour Island Kaitiaki Board, Āti Awa Toa FM Radio Station and Waiwhetu Marae. He is passionate about the revitalisation, promoting and the inclusiveness of traditional Maori arts and cultural in all aspects, and domains.
Janine Morell-Gunn of Christchurch, is of Ngāi Tahu and Ngati Kahungungu descent and founder and co-director of WhitebaitMedia. Since 1999 WhitebaitMedia has served as a springboard for young creative talent supporting NZs screen industry. Janine has been responsible for the creation and production of many of New Zealand 's leading children's programmes including What Now, Bumble, The Erin Simpson Show, 2Kaha, Darwin & Newts and Fanimals. Janine is the former TVNZ Head of Children's Programmes and has served on the Screen Production and Development Association, Women in Film and Television and St Margaret's College Board. She currently chairs the Cholmondeley Children's Centre Trust Board, is the Vice chair of The Uru Manuka Trust and on the Maia Health Foundation Board. She is a strong advocate for giving young people a voice, growing confidence in our youth and celebrating our cultural diversity.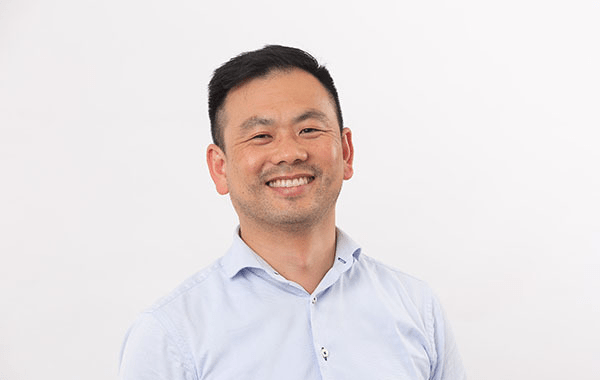 John Ong of Wellington is a management consultant who specialises in implementing strategies, programmes and continuous improvement. He has extensive knowledge and experience in the arts sector, including previously leading Creative New Zealand's investment programmes and serving on the board of Footnote New Zealand Dance. John is also a co-founder of GoodyGood, a business that helps people who want to do more about climate change, offset their carbon emissions and fund climate projects.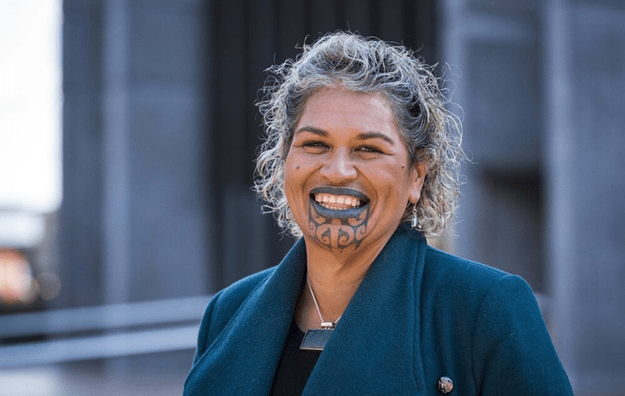 Puamiria Parata-Goodall
(Ngāi Tahu, Kāti Māmoe, Waitaha and Ngāti Kahungunu) has a prolific background in the arts, culture and heritage sector. She is passionate about cultural identity and is a recognised cultural leader within her iwi of Ngāi Tahu. A leader, tutor and performer in kapa haka for over 40 years, Puamiria's cultural knowledge is exemplified through past involvements with Te Matatini as Board member and 2015 festival operations manager, and in the ICC Cricket World Cup 2015 as a consultant and performer.
Author of several cultural narratives, Puamiria is a key driver in the embedding of cultural indicators and content throughout Christchurch and Selwyn District.
An experienced consultant and sector advocate, Puamiria currently holds board roles at Canterbury Museum and Te Pae Kōrako Ngāi Tahu Archives. She is the chairperson of Ngāi Tahu Fund, Te Matatiki Toi Ora Advisory for the Christchurch Arts Centre and Ōhākī O Ngā Tīpuna Māori Advisory for the Canterbury Museum. She is also a member of Ngākahu National Repatriation Network.
Hilary Poole of Auckland has over 25 years of experience in a variety of leadership and governance roles within the commercial and not-for-profit sectors. She's a current trustee of Play It Strange, which supports and encourages young New Zealanders to write, record and perform their own songs. Hilary is a former board member of Sport New Zealand and Deputy Chair of High Performance Sport New Zealand, and a current board member of Hockey New Zealand. Hilary is also a former Chief Executive Officer for both Hockey New Zealand and Netball New Zealand. Hilary is also a former independent director of Prolife Foods Ltd and Martin Jenkins, and former Chair of Just Life Group, Diocesan School for Girls, and the First Foundation. She is a chartered fellow of the NZ Institute of Directors, having been a member of the Institute since 2002.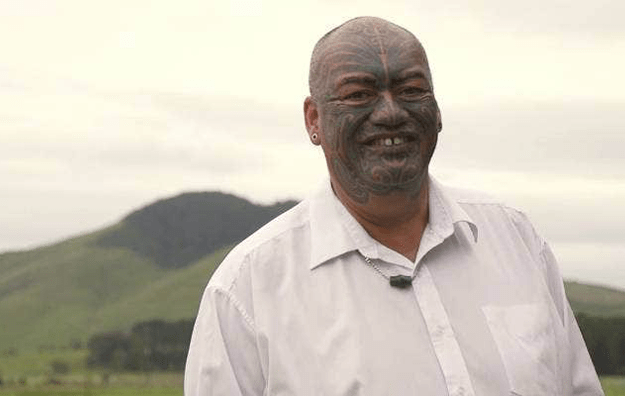 Shane Te Ruki (Ngāti Maniapoto, Waikato, Ngāti Porou)
Shane is an expert in Mātauranga Māori and tikanga Māori, brings strong governance experience to the Arts Council having been a member of the New Zealand Geographic Board Ngā Pou Taunaha o Aotearoa, the New Zealand Conservation Authority Te Pou Atawhai Taiao o Aotearoa, the Nehenehenui Regional Management Committee of the Maniapoto Māori Trust Board, and the Te Arawai Steering Establishment Committee. He is currently Chair of Te Kōpua Marae Trust.
Shane holds the position of Iwi Relations Advisor to the Waipa District Council. His knowledge of whakapapa and the importance of whanaungatanga are at the forefront of his role that connects multiple representative mana whenua and the Council while enabling the strengthening and growth of relationships.
Shane previously worked for Te Wānanga o Raukawa as a Kaihautū for Te Whare Kōkiri; He has also worked with Te Papa Tongarewa and Tainui Waka Alliance as a Maniapoto subject expert and then took on the role of the Kaiwhakahaere Iwi Exhibition Manager.
Shane's early career began as a carver specialising in bone, stone, shell and fibre jewellery and creating artworks with hue. In 1998 he established Te Whare Kōrero o Unu, the hapū based wānanga of Ngāti Unu and Ngāti Kahu.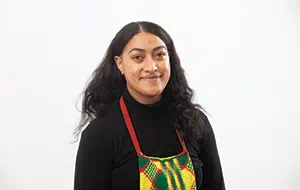 Ane Tonga is an Auckland-based artist and curator of Tongan descent. She is the inaugural Curator, Pacific Art at Auckland Art Gallery Toi o Tāmaki. Previously, she was the Lead Exhibition Curator at Rotorua Museum Te Whare Taonga o Te Arawa and has undertaken curatorial roles and delivered exhibition projects at Objectspace Auckland, City Gallery Wellington and Dunedin Public Art Gallery. She is the former Deputy Chair of Contemporary HUM Trust Board and a member of the Whitecliffe Fine Arts Advisory Group. Ane's research and creative practice examines gender and the politics of representation, Indigenous photographic histories and feminisms. She has also held academic positions including Adjunct Lecturer at Unitec Institute of Technology and Professional Teaching Fellow at Elam School of Fine Arts at the University of Auckland. Recent publications include Edith Amituanai: Double Take and Te Ringa Rehe – The Legacy of Emily Schuster.